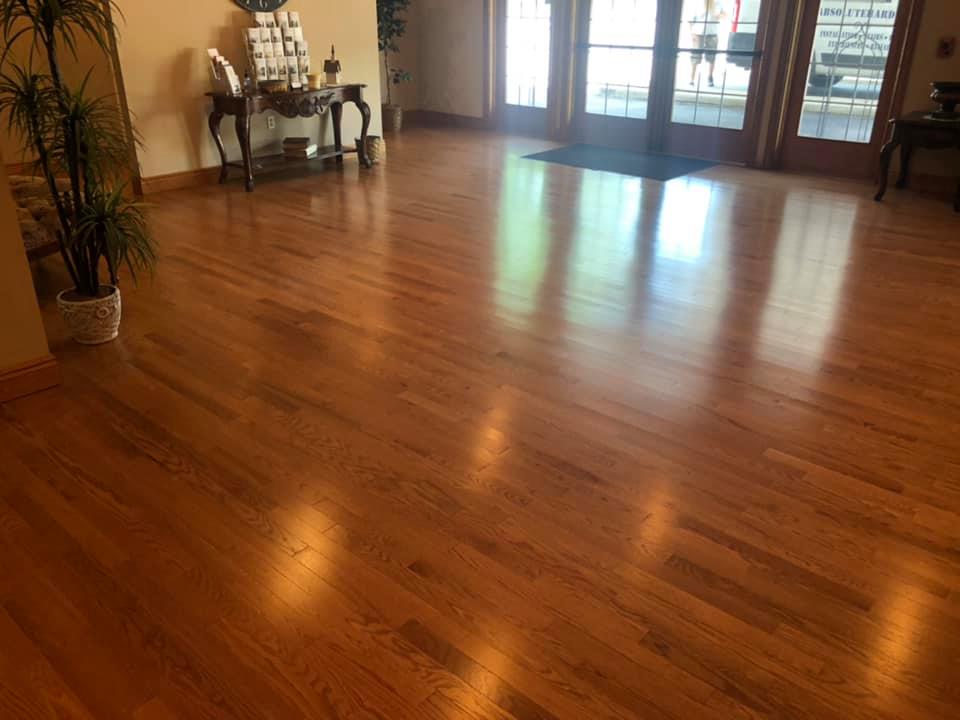 Hardwood Floor Refinishing
Hardwood floors need proper maintenance to insure their appearance and function last! If you would like to schedule refinishing for your hardwood floor, give us a call. After a few simple questions about your floor, we will tell you what needs to be done to properly maintain the hardwood and restore it to it's original beauty.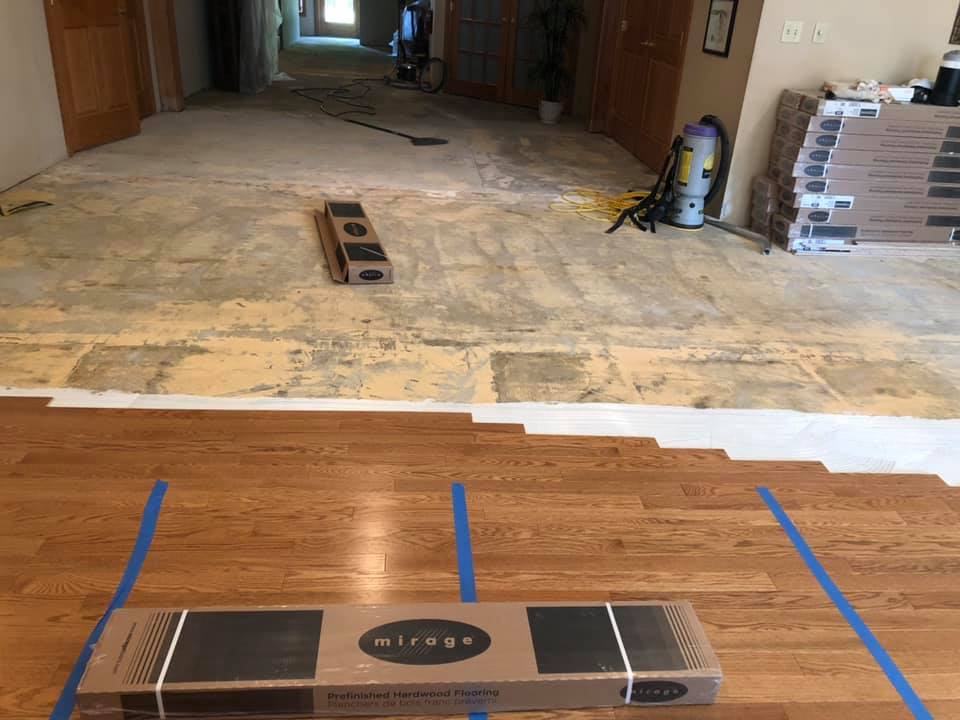 Hardwood Floor Installation
Choosing the right wood is just the first step to a beautiful hardwood floor. The second factor is the installation itself. Even the best wood can be ruined if the workmanship and installation are not top quality. There are many hardwood contractors who offer discounted installations knowing that they will rush through the project with unqualified workers. Do yourself a favor and get the job done right the first time. Absolute Hardwood's installation team has the experience to guarantee a great looking and long lasting installation.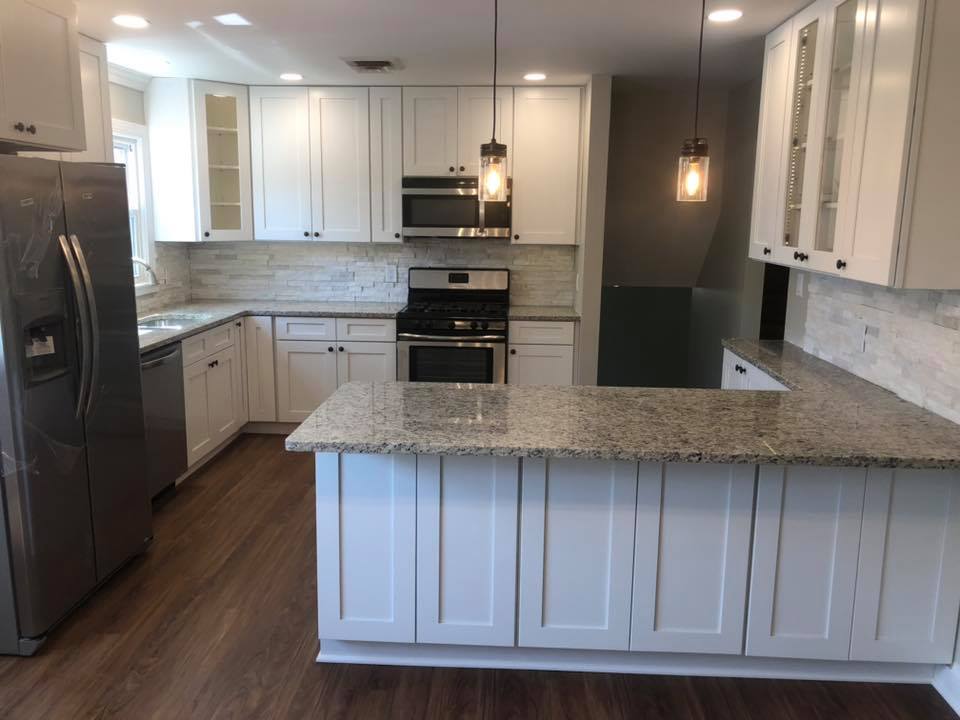 Looking to spruce up an existing kitchen or bath? Maybe convert an old garage into a useful space? Look no further. Absolute Hardwood, in addition to hardwood refinishing and installations has been hand crafting breath-taking spaces for years. New floors go hand in hand with new cabinets, countertops, vanities and more!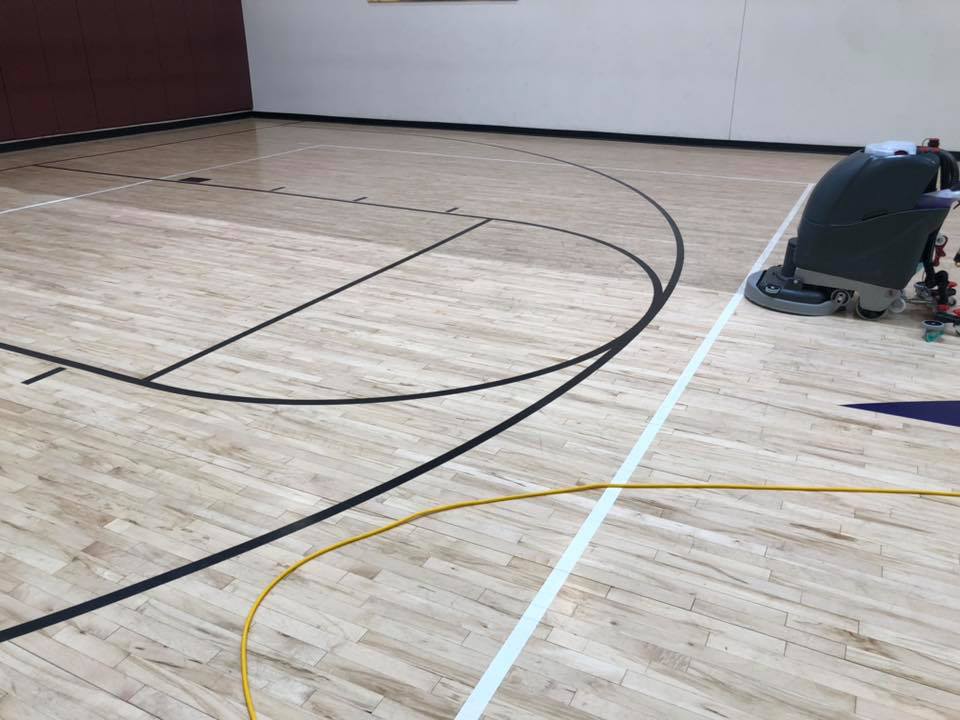 Basketball Court Refinishing
Gym floors need to be refinished every 8 to 10 years. There are different terms used to describe the process: sand, refinish, resurface, etc. They all involve the same process of sanding the floor down to the bare wood and applying seal, paint, and finish. These steps are essential to ensure the long life and performance of your gym floor. Not to mention, it is a great time to update a gym floor with new logos or a new floor layout!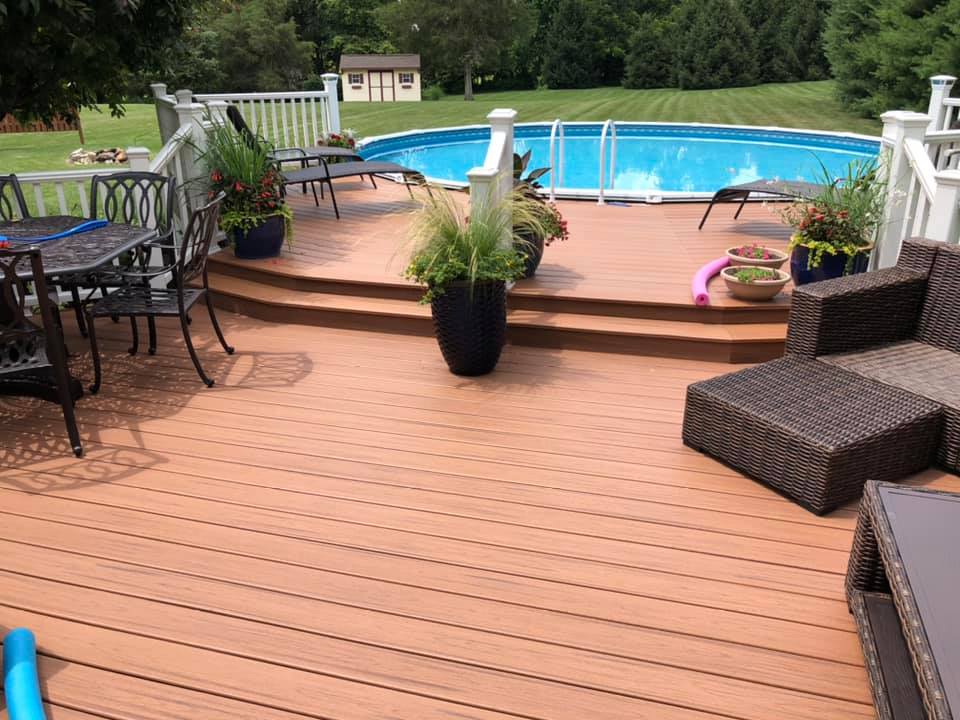 Unique custom decks are a beautiful addition to your home, increasing both its function and value while creating years of enjoyment for your family. Our goal is to make your dream a reality. To meet the individual needs of each client, Absolute Hardwood use state-of-art materials in a wide range of colors and finishes, including many maintenance-free options. We take the time to understand your deck building project in order to exceed your expectations.
At Absolute Hardwood you will find experienced professionals who are able to strike the perfect balance of form and function. We create exceptional spaces that enhance the look, function and value of your home.
We treat every home as our own. Our team is experienced and vetted. We are fully insured and focus on safety and quality. Ask around, you will find our happy customers all over the Lehigh Valley and New Jersey!
If you are considering a new flooring project for your home or a major renovation, send us a message, we love to discuss new projects!